Acura MDX Holds Strong with Highest Predicted Retention of Value
The 2016 Acura MDX has been awarded a Pre-Owned Value Award (POVA) from ALG – the industry benchmark for determining the future resale value – for having the highest predicted retention of value, from two to five years of age, of any model in the Premium Midsize Utility Three-Row category.
With nearly a million units sold since its inception, the MDX is America's best-selling three-row luxury SUV of all-time1 and continues this year as the #1 retail-selling three-row model in segment year-to-date2. What's more, MDX is on track for its seventh straight year of 50,000 sales, something no other three-row luxury SUV in segment has ever achieved3.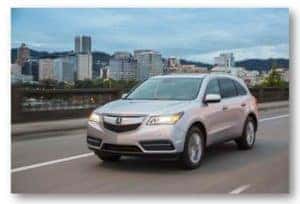 For 2019, the MDX boasts upgraded interior fitment, new available premium exterior colors, drivability and dynamic enhancements, as well as a new A-Spec sport appearance package. The lineup is further strengthened with the 2019 MDX Sport Hybrid featuring Acura's supercar derived three-motor Sport Hybrid Super-Handling All-Wheel Drive™ (SH-AWD®) system, making it the brand's most powerful and efficient production SUV.
To determine the POVA winner, ALG (part of TrueCar.com) examines 28 mainstream and premium vehicle categories from the 2016 model year, and determines which vehicles will have the lowest depreciation during the period from 2018 to 2021. Eligibility for an overall brand award in either the Mainstream or Premium category requires a company to have vehicles in at least four unique segments.
---
1Based on Autodata total sales for all three-row luxury SUVs in the industry 1980-2018 CYTD October.
2Based on Urban Science retail sales for all three-row models in the Premium Upper Mid-size CUV segment 2018 CYTD September.
3Based on Autodata total sales for all three-row models in the Premium Upper Mid-size CUV segment 2012-2018 CYTD October.